Agnieszka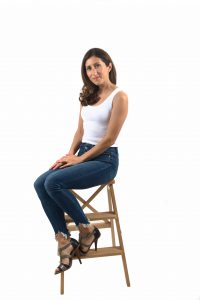 Instagram @ Agnesr_art
I was born and raised in south of Poland in a small village surrounded by mountains. The beauty of my surroundings increased my sensitivity to colors, forms, patterns, and figures. I was always looking for an extension and a representation of the natural world and turning it into something creatively visual. I studied Design in High School and designed clothes, outfits, and accessories during my spare time. Once I graduated, curiosity took me on a different path, and I enrolled in a pedagogy course aiming to be a trained therapist. However, during my years at the university, I was always actively involved in all sorts of artistic events mainly poetry and art exhibitions. After my master's degree, I decided to venture to Italy for a year, and from then I moved to Norway. Scandinavia has inspired and taught me how to appreciate beauty in its simplicity. I fell in love with its simplicity and tranquility on the Norwegian nature, way of life and how it inspired their homes design, living and work space, clothes, etc. I am a true believer that less is always more and it was all about healthy consumption and protection.
After moving to the USA 6 years ago I started rediscovering my artistic instincts and reflexes. I realized that there are so many emotions and energy in me that I must share with the world and this is how my night painting started. My Art is my expression of how the inner self communicates with the world and nature. I use my imagination to creatively capture these messages in my emotions. I believe my art releases internal and external inhibitions. It captures me, what I love and what makes me happy and fulfilled.
Each of my paintings contains a part of me, my energy and strength, emotions that were in me at that particular moment. My paintings are conversations between me and the audience.