Positive Ties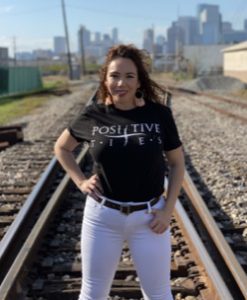 Website: www.PositiveTies.com
Hello my name is Susanna Sanmiguel and I have lived in Houston my entire life. Growing up in Houston Texas with my 5 sisters was always an adventure. My parents came to Houston from Monterrey. My mother's work ethic was a great example of why people immigrate to the US. Even though she is handicap, she did not let that stop her from learning and progressing in life.
I am a teacher, realtor and now owner and creator of Positive Ties.
I created Positive Ties to spread positivity and watch it grow through fashion. Mental health awareness means so much to me. I have dealt with anxiety for about 12 years, it can be a very scary and lonely rode at times. I recently started Positive Ties in November. I feel positivity definitely assist with many of life's challenges including mental health.
I would be donating 50% of any proceeds made at the Gala being held at Chapman and Kirby.
Please connect with us on social media!!! @positivetiess_co and Positive Ties on FB.